Sanitize Your Life Forever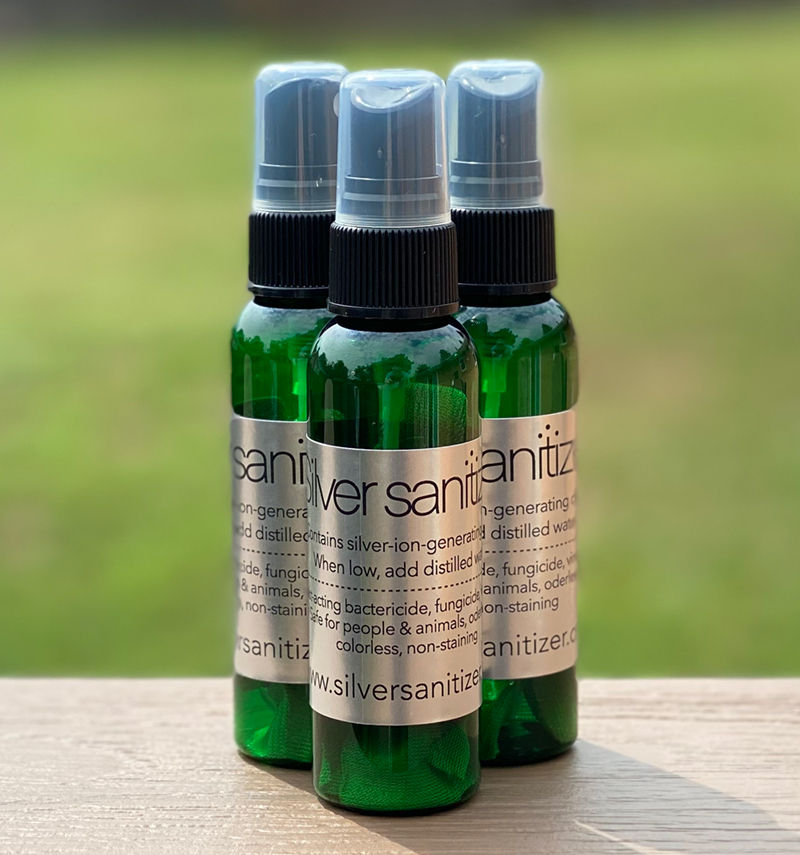 Small (2 oz.) size fits perfectly in your purse, backpack, seat pack, glove box, or gear bag.
The Best Sanitizer for your active life
Features: Self-contained Ag+ generating applicator, fast-acting bactericide, fungicide, virucide. Safe for people, plants, animals. Colorless, odorless, non-staining, reusable.
Uses: Laundry, wound care, kitchen counters, bathroom surfaces, garden blights, sports/camping gear, toys, athlete's foot, etc.

Online Ordering
Purchase 3 or 300, order some for a friend or colleague, we can handle it.

Eco Friendly
Reusable, non-toxic, natural fast-acting bactericide, fungicide, virucide.

10 Minutes
Add distilled water, wait 10 minutes, and you are ready to sanitize.
Sanitize your health.
The use of silver in various forms for water treatment, wound and burn dressings, ointment for the eyes of newborns reach back to ancient times. Today, silver ions are incorporated in water purification, surgical bandages, sanitizers for pool and spa waters and fabrics and clothing which suppresses organismal growth and consequent odors. Clinical applications include acne treatment, oral rinses and vaginal douches.
Elemental silver metal, Ag, may be oxidized to silver ion, Ag+, the soluble, biologically- active species of the element. Silver ion solution is colorless, odorless, tasteless and non-toxic.
For decades, silver ion solutions have been thoroughly tested for safety by way of standardized acute toxicity protocols which are widely accepted among chemical, consumer goods and pharmaceutical industries and U. S. government agencies.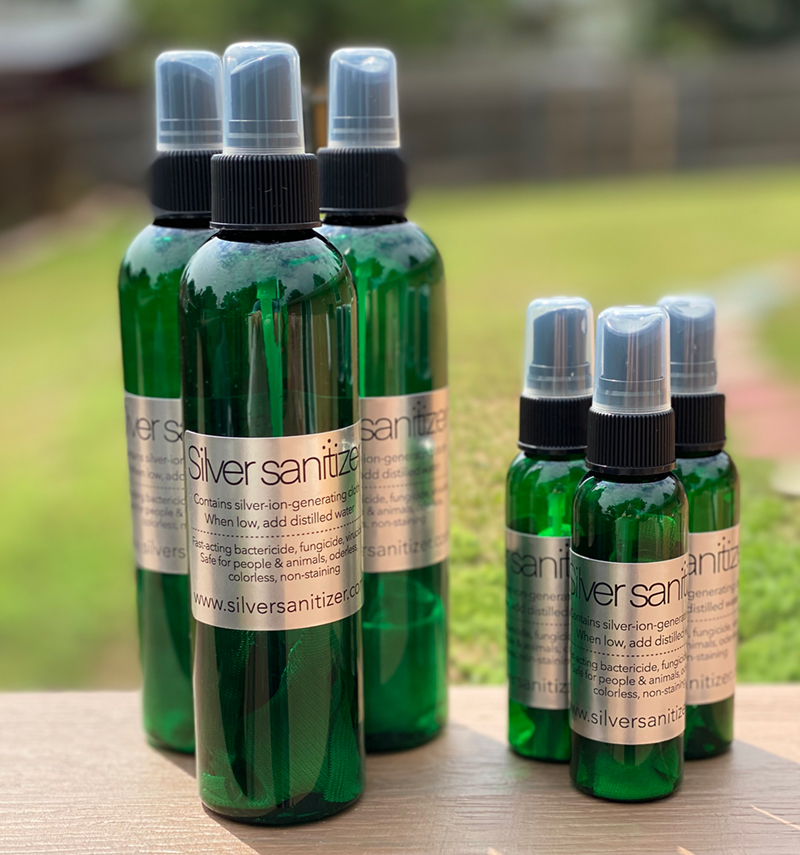 Sanitize your activities
Gloves, helmet, boots, jacket. Nothing worse than a good day on the mountain and the lingering stink of your gear on the drive home. Just a quick spray of Silver Sanitizer and the funk is in the past. You are ready for another day on the slopes, without holding your nose.
Just a quick spray on my helmet and pads really keeps the smell away. I recommend this for all athletes.
– Jeffrey
Contact Us
Have any questions about Silver Sanitizer? Want to order some for your emplyees? Want to get some for your team? Send us your questions and requests, we will get back to you.
Contact from SilverSanitizer